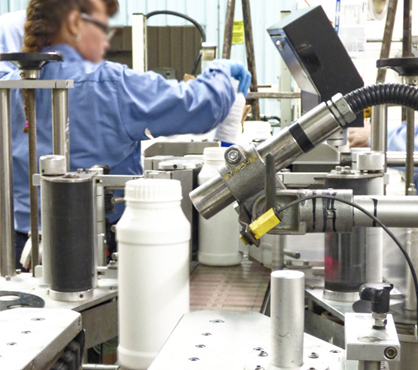 From single-dose sachets to filling bulk containers, Gowan Milling offers a full range of Contract Packaging services to our customers. With over 30 years' experience we are equipped to package anything from the very smallest quantity to the very largest.
We manufacture for export for over 100 countries in the world and our systems are capable of handling all popular types of Units of Measurement.
For flexible packaging solutions, we utilize Hayssen VFFS machines fitted with Servo driven auger fillers or volumetric cup fillers, capable of running water soluble films and laminated roll stock structures. Gowan Milling has extensive experience contract packing a wide array of liquid and dry formulations in a wide range of both flexible and rigid containers.
Contract Packaging services include custom design and production of flexible packages, water soluble delivery solutions, filling rigid containers with liquid and dry formulations, case packing, palletizing and shrink wrapping. Water Soluble Packages can be made on the VFFS platform.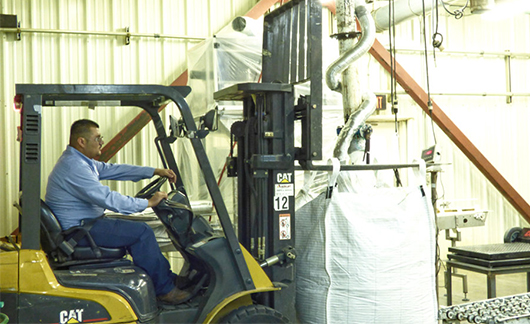 Gowan Milling is a market leader in utilizing PVOH (PVA) Water Soluble Film to create custom Water Soluble Bags, Sachets or Pouches for a variety of liquid and dry products. Utilizing VFFS packaging equipment, Gowan Milling Produces, Fills and Seals water soluble packages inline. We also have the ability to pack the PVOH bags online with water soluble ink and in house ability to generate print plates.
Packaging products in a single-dose, water soluble pouch may also significantly reduce your freight costs. By shipping concentrated liquid or dry formulations in water soluble, single-dose PVA bags, you offer your customers an extremely safe and convenient method to both purchase, handle, and use your products....and you're not paying freight costs to ship water or "filler" ingredients