Gowan Milling is an industry leader in low pressure basket extrusion technology with a dedicated Herbicide unit to prevent any cross contamination and are uniquely positioned to handle all Agrochemicals. Our semi-automatic process control systems ensure the highest level of control on the production process. With a pilot plant equipped for all popular formulation types we can iron out any creases at process development before we move up to full scale production. We provide a diverse range of value-added contract formulation services including;
We have extensive experience producing dry flowable powders, pan granulation, basket and twin-dome extruded granules. Our entire plant site is designed for maximum flexibility to process an increasingly broad line of products, while responsively meeting our customer's formulation, packaging and shipping requirements.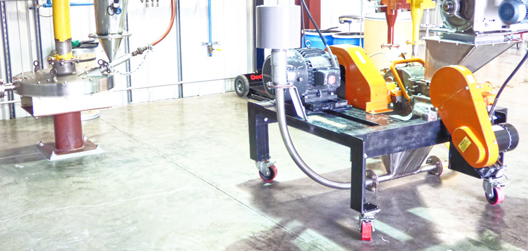 Micronizing
Our milling capabilities include hammer mills for less demanding size reductions to Sturtevant Jet Mills for achieving particle size as small as 1-2 microns.
All our milling equipment have ability to run the whole process inert we can attain desired Oxygen levels. We also have our patented system where we use exhaust gases as a medium to inert, this process can save you more than $168 per hour in Nitrogen costs.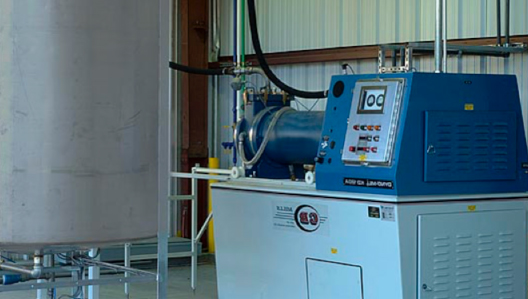 Wet Milling
Our Wet milling unit houses a Dyno Mill which is designed to be used for continuous dispersion and fine wet grinding of solids in a liquid system - capable of dispersion and wet grinding for Fillers, Paints, Inks, Agricultural Chemicals, and Pigments. The Dyno® Mill is capable of achieving very fine particle size reductions.
Depending on specific material properties, particle size reductions to less than 1 micron can be achieved in this wet milling process. In addition to our ability to reduce particle size in a liquid milling system, we also have the ability to formulate, blend and package your finished flowable product - ready for shipment directly to your customer.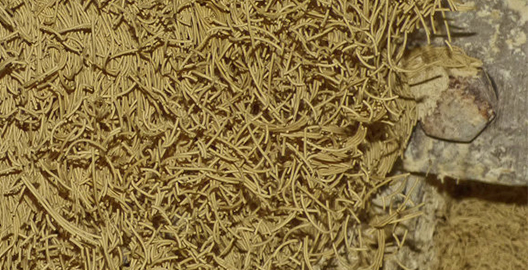 Extrusion
Our Expertise in Low pressure basket Extrusion allows us to produce the highest quality for our customers.